BE YOUR OWN BOSS TRAINING
BE YOUR OWN BOSS – TRAVEL BUSINESS TRAINING 
About – This course offers the trainee the opportunity of acquiring knowledge, skills, work and business attitude needed to begin a travel business. It introduces an aspiring entrepreneur to the foundation and basics needed to begin a career in the tourism industry and furnishes the trainee with the power to sell travel products from the comfort of their home and with the basic gadgets available to him/her.
The course equips the trainee with the knowledge of travel products and services available to be sold, how to sell them and the basic customer service knowledge.
Objective – to expose the trainee to the basics of the travel business and arouses the interest, while preparing the trainee to launch a career in the tourism sector.
For whom
Graduates
Entrepreneurs
Travel agents
New comers
Duration: 4 days
Course outline
Understanding Travel and Tourism
Journey Pricing Fundamentals
Advanced Travel Reservations
Use of Marketing Communications in Marketing Travel Packages
Customer Service
Pre knowledge
Basic computer knowledge and skills
Course fee
N50,000
Note
Use of laptop is recommended
Our Support and Sales team is available 24 /7 to answer your queries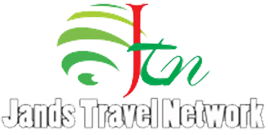 Copyright © 2021. All rights reserved.