DURATION: 1 DAY.
Course Objective
On completion of the training, participants should:
Become proficient in the use of JANDS booking engines and Site in general.
Be able to make bookings on the platform
Course Content
Phonetic Alphabets
Reservations Process
Closing the sale with your client
For Whom
Students, graduates and individuals who wish to get affiliated with Jands Travel Network.
Course Fee: N5, 000
Our Support and Sales team is available 24 /7 to answer your queries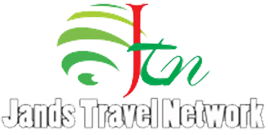 Copyright © 2021. All rights reserved.