Basic Ticketing and Reservation Training: Theory and Practical
DURATION: 10 DAYS.
Course Objective
This course will equip participants with the following skills and knowledge:
Airfare and ticketing skills to enable them perform more efficiently and effectively on the job.
Adequate knowledge required to offer error-free professional advice to customers on complex itinerary planning.
Basic knowledge on the Amadeus Reservation Systems
For Whom
For young school leavers
Ticketing & Reservation Officers in Corporate Services Unit of organizations.
Protocol & Corporate Services Managers.
Airlines Sales & Marketing Officers
Travel Agency Front Desk Officers, Supervisors and Managers
Course Content
Phonetic Alphabets
Three Letter City and Airport Codes
Currency rules
Travel Formalities
Ticketing
Electronic Booking Tools (EBT)
Course Fee N50, 000
Our Support and Sales team is available 24 /7 to answer your queries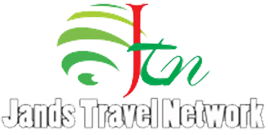 Copyright © 2021. All rights reserved.