About – In this course, the student will get the chance to learn how to package all or the majority of the elements of a packaged trip and then sell them to the traveler. These bundles can also be purchased through retail stores or travel companies. The training program teaches students how to collaborate closely with lodging establishments, transportation companies, and tourist attractions in order to buy in bulk each service and bundle it for sale to leisure travelers at a lower price than it would cost them to buy it separately.
Objective – To provide practical experience for career advancement and development in designing, organizing, and carrying out trip packages.
For whom
Tour operators
Protocol Officers
Tour Consultants
New comers
Duration:3 days
Course outline
Introduction to tours and tourism
Tour types and structures
Industries within the tourism sector
Tourism characteristics based on destinations
Tour operations expectations
Choosing products and locations for tours
Tour Planning and pricing
Pre knowledge
Travel business Training
Basic computer knowledge and skills
Course fee
N45,000
Note
Use of laptop is recommended
Our Support and Sales team is available 24 /7 to answer your queries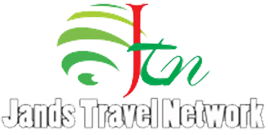 Copyright © 2021. All rights reserved.