About – This course is a foundation for aspiring hoteliers that offers the trainee the knowledge of hotels as well as the day to day operations of the hospitality sector as a major contributing sector to the overall tourist experience. It goes on to instil in the trainee, the knowledge, skills and business attitude needed to satisfactorily run or supervise a hotel and all the departments therein. At the end of the course, the participant will be certified and confident to work as a hotel operations manager.
Objective – to  ensure that the trainee understands all activities necessary to keep a hotel running and to deliver a good guest experience.
For whom
Graduates
Hotel Managers and hoteliers
Hotel Owners
New comers
Duration: 6 days
Course outline
Introduction to hotel operations and hotel management
Front office operations
House keeping and maintenance operations
Accommodation operations
Customer Service and retention
Basic Accounting and costing
Food and beverage service and production
Food control and portioning
Pre knowledge
Basic computer knowledge
Travel Business Training
Course fee
N50,000
Note
Trainee will be placed on internship in relevant organization
Our Support and Sales team is available 24 /7 to answer your queries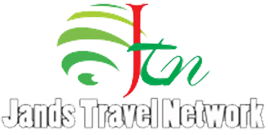 Copyright © 2021. All rights reserved.