INTERNATIONAL STUDIES AND MOBILITY MASTERCLASS
About – This course prepares the trainee to take customer requests on international studies and be able to attend to clients who seek employment outside the shores of Nigeria and vice versa. The trainee gains the knowledge needed to secure admissions in choice higher institutions in every part of the world and is able to facilitate clients' relocation plans and sets them on the right path to follow to a successful education or relocation plan.
Objective – to expose the trainee to the technicalities of admission applications across the globe and enable them identify genuine schools and work employers abroad.
For whom
School Advisory board members
Secondary School owners/Principals
Entrepreneurs
Travel agents
Travel Consultants
Duration: 4 days
Course outline
Part 1
Identifying intending student eligibility
Study advisory and relevant document collation
Admission application – theory & practical
Partnership facilitation with schools abroad
Practical sessions with schools in UK, US, Canada, Australia.
Part 2
Introduction to international mobility program
Identifying genuine work link portals
Work permit application and processing
Part 3
Admission portal registration for each participant
Pre knowledge
Basic computer knowledge and skills
Travel Business Training
Course fee
N225,000
Note
Use of laptop is recommended
Our Support and Sales team is available 24 /7 to answer your queries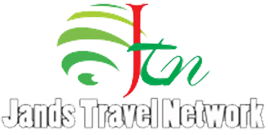 Copyright © 2021. All rights reserved.