About – This course provides the knowledge and expertise needed for travel professionals to guide their clients through the process of taking a cruise, according to their budget and interests, identifying special offers and matching travellers with the right cruise vacation – essentially taking care of all details from profiling the customer to the cruise sales and after sales.
Objective – to empower the trainee with the knowledge of completing a cruise booking and sale. For whom
Graduates
Entrepreneurs
Travel agents
New comers
Duration: 1 day
Course outline
Identifying prospects
Booking a cruise
Marketing cruises
Pre knowledge
Basic computer knowledge and skills
Travel business training
Course fee
N20,000
Note
Use of laptop is recommended
Our Support and Sales team is available 24 /7 to answer your queries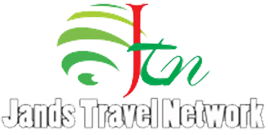 Copyright © 2021. All rights reserved.